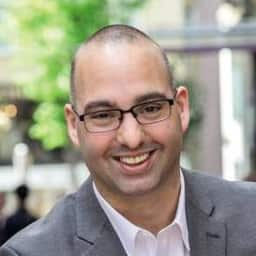 Email adresi: cenk@sidarglobal.com
Cenk Sidar was born and raised in Istanbul, Turkey. (June 8, 1982) He is the founder and managing director of Sidar Global Advisors (SGA), a Washington, DC-based global macro research and strategic advisory firm that has been assisting top financial institutions and multinational corporations investing in emerging markets since 2009. Sidar successfully developed the firm's client base, building a broad range of experience assisting Fortune 100 companies, hedge funds, and private equities in their overseas operations and investments. He is a member of Republican People's Party (CHP) and advises the party's leadership on foreign policy and economic issues. As a young social democrat, he has been a prolific contributor to the global and national discussions on revitalizing the left. He is a frequent contributor to various outlets including The Foreign Policy, Hurriyet Daily News, Radikal and Reflections Turkey and has made television appearances on Turkish Radio Television, Voice of America, and BloombergHT.
Sidar holds a Master's degree in International Economics and International Relations from Johns Hopkins University's School of Advanced International Studies (SAIS) in Washington, a postgraduate degree in European Studies from SAIS's Bologna Center in Italy, and a Bachelor's degree in Business Administration and International Relations from the Istanbul Bilgi University. He is a member of the Atlantic Council, Atlantik-Brucke e. V., the European Young Leaders Program, the Jean Monnet Program, Turkish Social Democracy Foundation (SODEV), and the American Academy of Achievement. Cenk Sidar has been selected for the "Top 99 Under 33 Foreign Policy Leaders" list by The Diplomatic Courier and the Young Professionals in Foreign Policy (YPFP).[1] The list brings together 99 most influential foreign policy leaders under the age of 33, recognized by their extraordinary impact on international affairs and the promise of their potential as a world leader.
He is married to Jessica Sidar, and resides in Fairfax, VA.
İngilizce biyografisi wikipediadan alınmıştır.